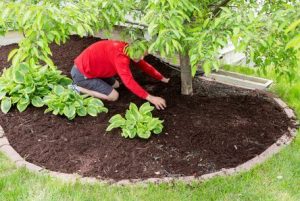 Do you need to remove a dead tree from your property? Or do you want to plant a new tree and give it every opportunity to grow to be big and strong? While you could try to tackle these tasks on your own, you should strongly consider hiring a tree professional to help with any tree-related projects that need to be done. Here is how it'll benefit you and your property.
It'll keep you and your property safe.
Anytime you're removing or planting trees, safety should always be at the forefront of your mind. If you try to take down a tree the wrong way or plant a tree in the wrong spot, it could lead to all sorts of problems. You could do serious damage to your home or one of the pipes running to it. By working with a tree professional, you'll ensure that your property stays safe at all times.
It'll allow you to learn about your options before removing trees.
You might think that a tree on your property is on its last legs or already dead. But in reality, it might just need some TLC to bring it back to life. A tree professional can talk to you about your options and help you to avoid removing trees in many cases. By trimming a tree or giving it access to more nutrients, you might be able to save it.
It'll make your trees healthier and give them a chance to flourish.
If you have trees on your property, you want to keep them healthy and make sure that they look their best at all times. This will improve your home's curb appeal and keep your trees standing for years to come. You might not know how to care for trees the right way, but a tree professional will. They can help you take care of any tree, no matter how big or small it might be.
Whether you want to have tree removal done or plant a new tree, Forest Tree Service would love to lend a hand. We have a team of tree professionals who can take down old trees for you or plant new ones. We also offer additional services, including tree stump removal and tree and shrub pruning. Call us at 281-381-4125 today to set up tree services.